John Zorn, Live Tapes or Videos, Naked City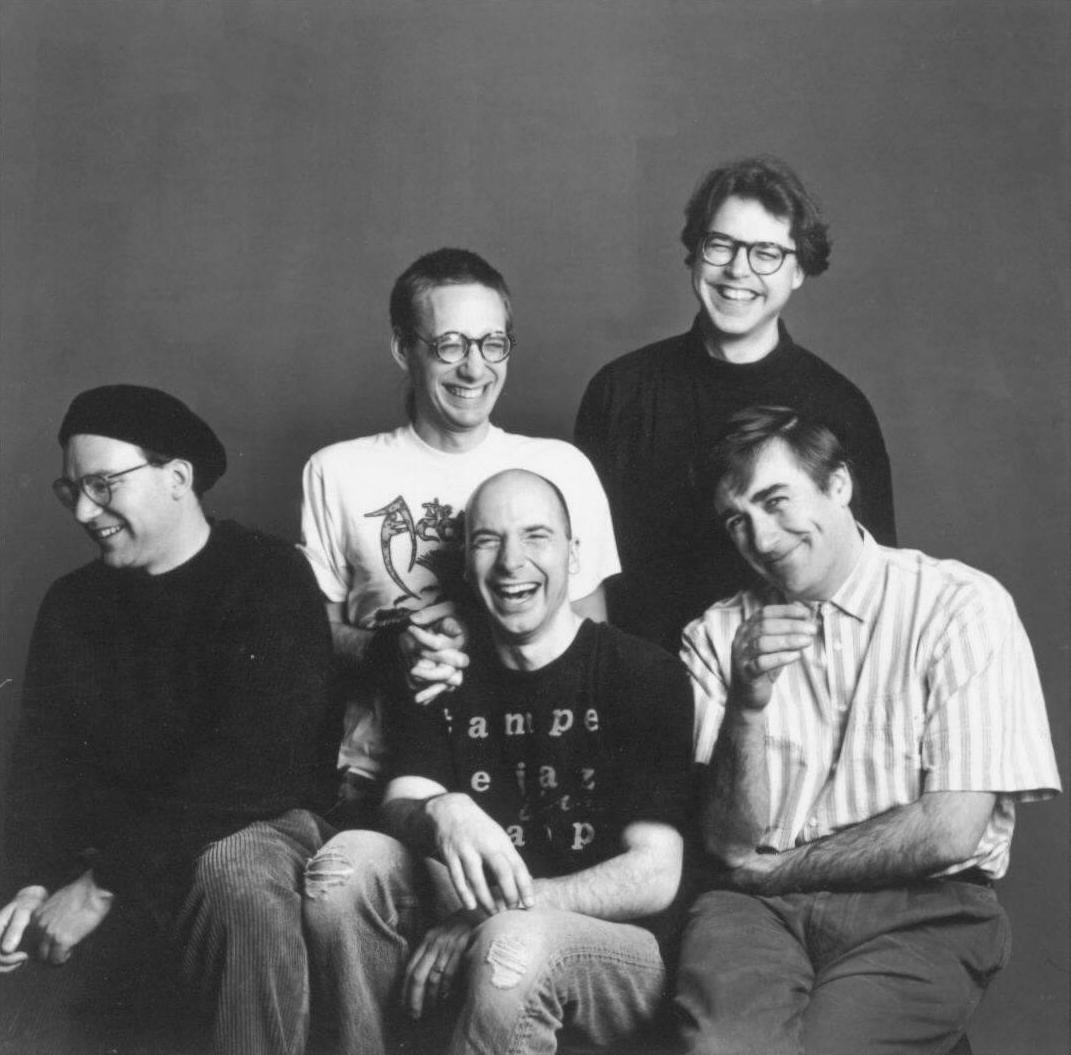 This is John Zorn's infamous turn-on-a-dime band. Although they can play any style of music, the majority of their songs are noisy and complex. At any moment, a beautiful melody can degenerate into a hurricane of white noise — and then suddenly switch to something else. They've taken everything aggressive about jazz and heavy metal, blended it together, and tightened it. They look like a rock band: drums, electric guitar, bass, keyboards, and saxophone.
On February 06, 1989 they played as part of the New Music at Annenberg Center series in Philadelphia. I remember it being funny that the stuffy Annenberg part of the audience made it through the early instrumentals but when Yamatsuka Eye from the Boredoms came out and starting his screaming vocals they couldn't take it and headed for the doors.
Naked City is
Bass – Fred Frith
Drums – Joey Baron
Guitar – Bill Frisell
Keyboards – Wayne Horvitz
Saxophone [Alto] – John Zorn
Vocals – Yamatsuka Eye
NakedCity – 01.mp3
NakedCity – 02.mp3
NakedCity – 03.mp3
NakedCity – 04.mp3
NakedCity – 05.mp3
NakedCity – 06.mp3
NakedCity – 07.mp3
NakedCity – 08.mp3
NakedCity – 09.mp3
NakedCity – 10.mp3
NakedCity – 11.mp3
NakedCity – 12.mp3
NakedCity – 13.mp3
NakedCity – 14.mp3
NakedCity – 15.mp3
NakedCity – 16.mp3
NakedCity – 17.mp3
NakedCity – 18.mp3
NakedCity – 19.mp3
NakedCity – 20.mp3
NakedCity – 21.mp3
NakedCity – 22.mp3
NakedCity – 23.mp3
NakedCity – 24.mp3
NakedCity – 25.mp3
MediaFire Zip of all files