Philly bands, Sadistic Exploits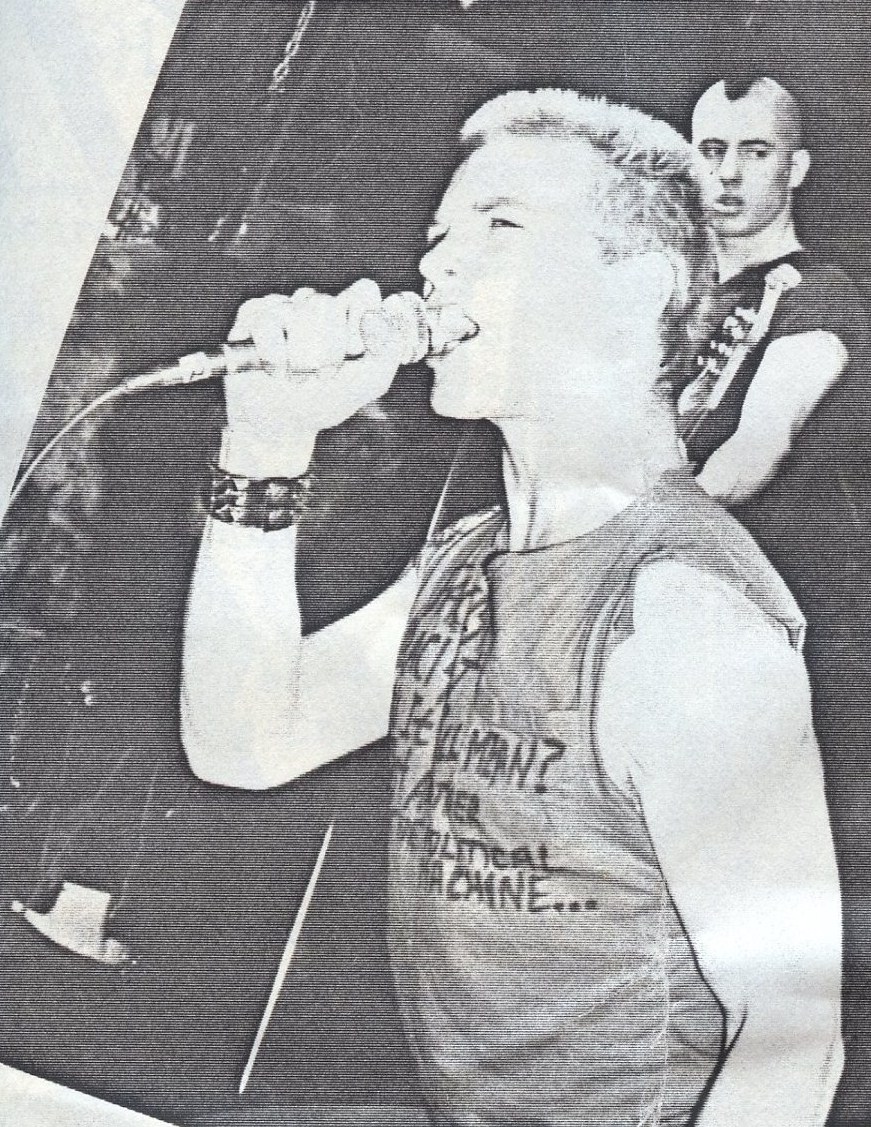 This post combines an old post about Sadistic Exploits from Noise Addiction and the Hellfire Sessions that I converted from Crunch Productions tape. Plus a bunch of other links to Sadistic Exploits stuff
First here is the updated Noise Addiction post:
Sadistic Exploits – Collection 1981-1985
Sadistic Exploits were Philadelphia's favorite Punk citizens and were the ones who really got things rolling in that city by organizing several Punk festivals and other gigs starting in 1981. In that year they also released their only single, now a classic of the time. Unfortunately due to members coming and going they were never able to realize their full potential as the best band from Philly. In 1985 they were able to get one last song released on an impossible to find compilation LP. Collected here are the three songs they released plus a demo, rehearsal and an interview. More into here: http://en.wikipedia.org/wiki/Sadistic_Exploits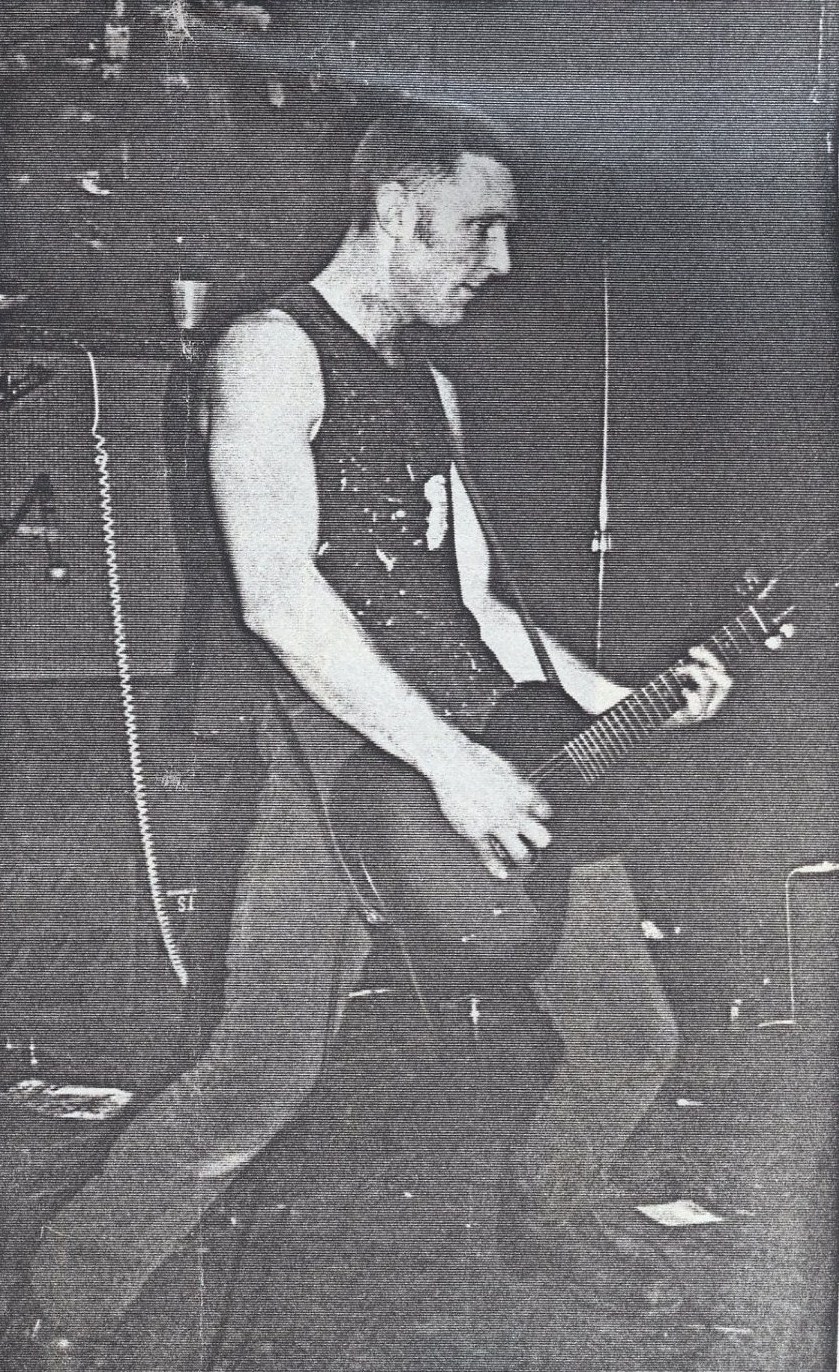 Demo + WXPN interview 1981 [from cassette tape]
01. What's This (demo)
02. interview
03. interview
04. False Character (demo)
05. interview
06. Rejection (demo)
07. DJ Lee Paris speaks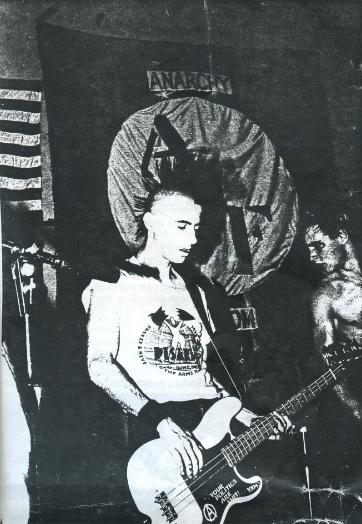 Single (1981)
01. Freedom
02. Apathy
Rehearsal 1982 [from cassette tape]
01. Bigot + Apathy
02. Power And Greed
03. title unknown
04. Freedom
05. title unknown
S.C.R.E.A.M. comp LP (1985)
01. Beginnin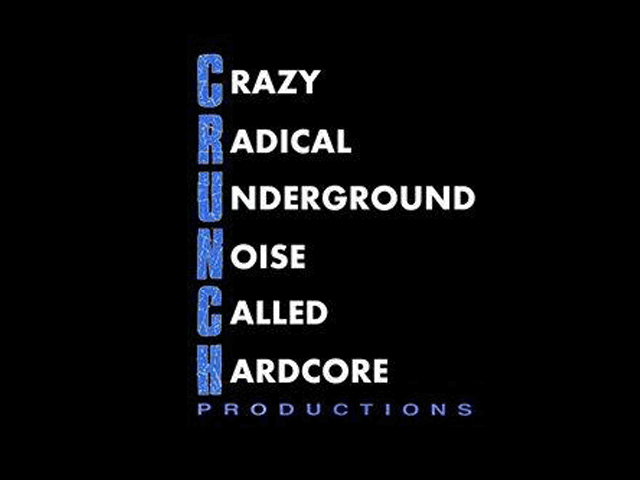 Hellfire Sessions
Instrumental
Beginnings
Not Just Thinking
My Love (sung by Pedrick)
Witch Hunt (Mob cover)
Lonely End
New one
Made of Sand
HATE HATE
Link to download all of the Sadistic Exploits audio files on this page:
MediaFire Zip of all files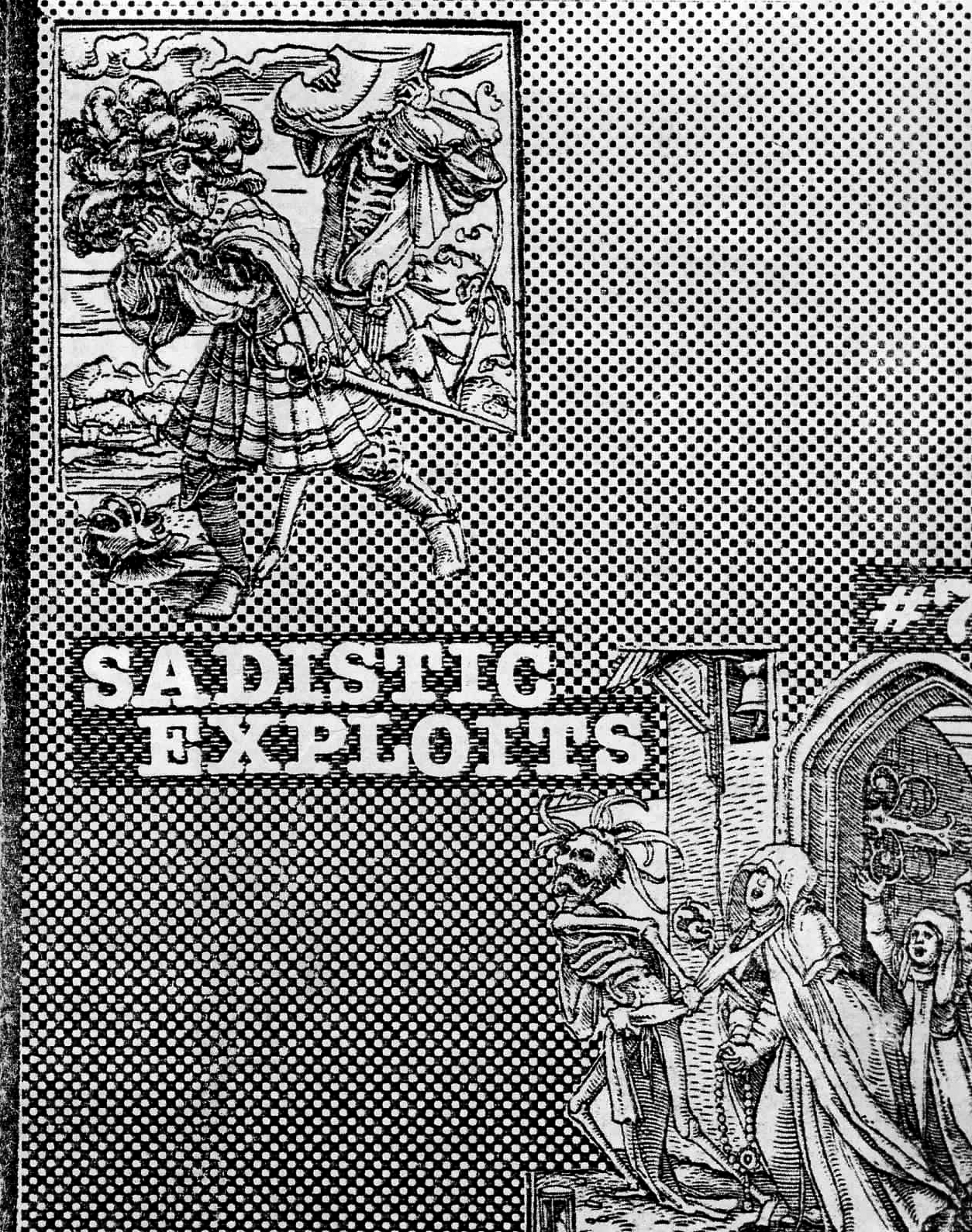 Other Videos, Interviews & Zines
Thanks to both Noise Addiction 2 and Crunch Productions for the tapes and/or files
Philly bands, Sadistic Exploits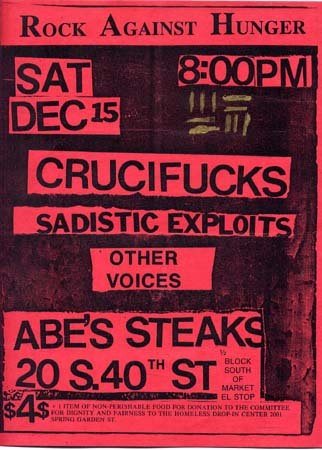 Video of a Sadistic Exploits show at Abe's (I think.) The flyer has the same date as the video so I am assuming that this show was at Abe's Steaks. It looks like it could be Abe's I'm just not 100% sure. Sadistic Exploits is one of the Philly bands I really regret not being in Philly while they were around. I always loved the Freedom/Apathy 7″ and recently got that and more from Noise Addiction. From everything I've heard and you can see glimpses of in the video they were a great band that was also really supportive of other bands and the scene in general. Noise Addiction also has a couple pdf's of some zines the band put out – click here for a link to the zines. Thanks to Bryan for filling me in on the song titles.
Audio files
01 – Beginnings
2 – Not Just Thinking
03 – Witch Hunt
4 – ?
05 – Apathy & Lonely End
06 – Auf Wiedersehen
7 – Made of Sand
8 – Hate Hate
9 – My Love
10 – Johnny B Goode
MediaFire Zip of all audio files