Legitimate Reason – Demo Tape
This is Legitimate Reason demo tape I'm guessing from 1986 or 1987? They also put out a 7″ on Plus Records that I know I had at one time but it is gone. They were a band that played it seemed like a lot of shows for a short time but also the members of the band seemed to be at every show, party, etc. I am trying to remember the bands they were in after Legitimate Reason but all that comes to mind

is I think Dan was also in Stepping Razor (famous for tagging every block in Philly with their graffiti) and now is playing mostly jazz. If I get more info on what the former members of this band did after or are doing currently I'll update the post. Meanwhile below are the demo tracks which include a cover of Let it Be and the last untitled thing is not really a song just something that was on the end of the tape. There is a mediafire zip link if you want to get it all.
Audio files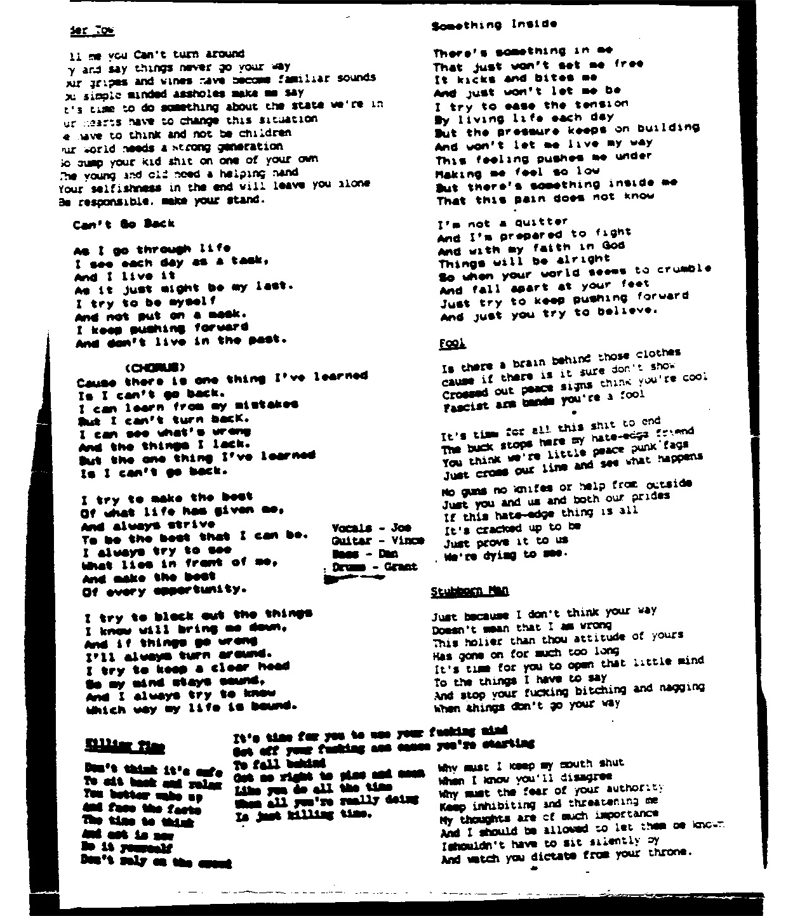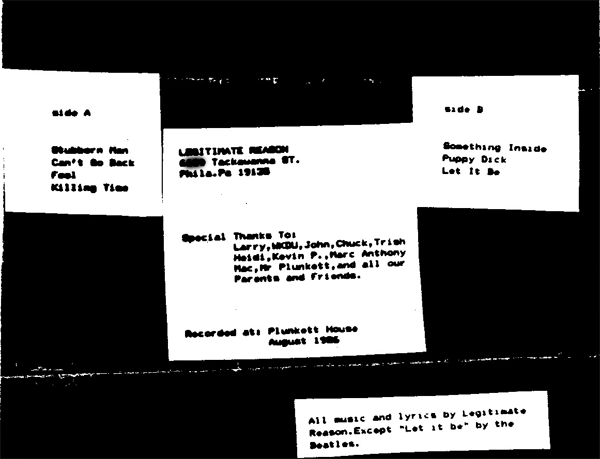 [monoslideshow id=14 preset='flyers' w=600 h=500 ]
Comments